Gene Drive Organisms: There is No One Size Fits All
Monday, 2022/05/16 | 08:09:17
ISAAA Inc., the ISAAA network of Biotechnology Information Centers, and the Outreach Network for Gene Drive Research will hold the webinar Gene Drive Organisms: There is No One Size Fits All on May 19, 2022, at 2:00 PM (GMT+8). The registration is now open to everyone interested.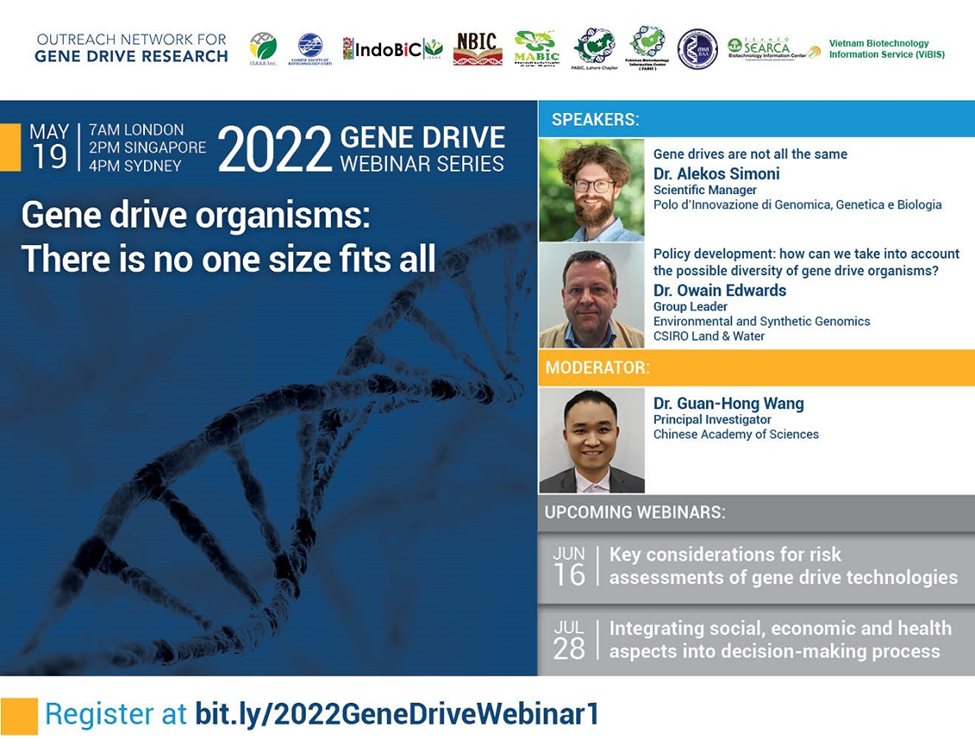 The discussions will answer the following questions:
- Why are gene drives not all the same?
- How can we take into account the possible diversity of gene drive organisms in policy development?
The online event is the first of three webinars organized to raise public awareness about gene drive technology along with its applications, benefits, risks, and impact through a deeper and more frequent engagement. The first webinar will provide participants with an introduction to different types of gene drives and how guidance and frameworks need to be able to adapt to these differences. It is open to the general public who will have the chance to participate in an open forum and ask questions directly to the resource speakers.
Register for free to join the event. For inquiries, email zbugnosen@isaaa.org.

Back
Print
View: 87
[ Other News ]___________________________________________________